Delivery
FREE UK DELIVERY
on orders over £100
Click here
for more information on our delivery options
Residential Brochure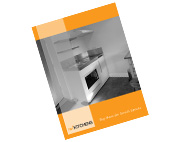 Download our Residential Catalogue
Commercial Brochure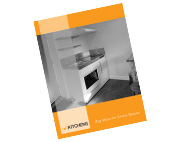 Download our Commercial Catalogue
About Tiny Kitchens

We here at Tiny Kitchens are a highly experienced team with over 20 years experience in the successful supply, service and installation of commercila kitchens, catering equipment and commercial refrigeration throughout the UK.
At Tiny Kitchens we aim to provide our customers large and small the very best in service and supply of Commercial mini kitchens, catering and refrigeration equipment this is why many of the major manufactures Spacesavers have appointed Tiny Kitchens as one of its main authorized distributors in the UK.
We have therefore created tinykitchens.co.uk to bring "YOU" the customer the best quality products at some of the best prices around "GUARANTEED" call us to see on 01254 888198.
About Tiny kitchens
Tiny Kitchens Showroom in Blackburn, Lancashire has a purpose-built customer showroom with a 6000 sq.ft sales, service and workshop/ staff training centre at its Great Harwood, Lancashire, head office. (Directions here)


ABC direct also supplies catering spares, services, delivers and installs all types of Commercial Refrigeration, Glass washers, Dishwashers, Water Boilers Refrigeration, Ice makers, Catering equipment, Stainless Steel Fabrication and much more.

Tiny Kitchens has access to storage facilities in Blackburn & St Albans which holds a Huge Stock of Mini Kitchens and Commericial Water Boilers, Catering Equipment and Refrigerated Cabinets for immediate delivery through out the UK, we at Tiny Kitchens know that being teamed up with some the UK's largest manufacture's and wholesaler's of commercial catering products, We can provide a one-stop shop solution for the industry, Our mini kitchens can be used in or as Kitchenette, Spacesaving kitchen, Tea stations, Small kitchen, Student kitchen, Staff kitchen, Bedsit kitchen, Pre-built kitchen, Showroom Kitchen, Staff Kitchen, Landlord kitchen, Tea points, Modular kitchens, Office kitchens, Micro kitchens, Disabled kitchens, Space savers, Tea stations, Mini bedsits, Student accommodation, Schools Staff Rooms, Hospitals Staff Rooms, Houses, Homes, residential, offices, studios, loft apartment, Free standing kitchen, Whirlpool mini kitchen, Mini kitchen units, Mini kitchens uk, Mini kitchen appliances, Free standing Kitchens to suit every commercial and professional customers need at some of the most competitive prices in the UK.


Tiny Kitchens major brand portfolio now includes spare parts for: Chilled Displays, Frozen Displays, Remote Chilled & Frozen Displays, Stainless Steel Refrigeration & Catering Equipment, Chilled & Frozen Storage, Cold Rooms, Ice Makers and Branded Goods Displays, Stainless Steel Table, benches, Hot Cupboards and Stainless Fabrication and the world leading genuine Insectocutor insect /pest control range…

Tiny Kitchens prides itself in supplying customers with the broadest range of fully functional, durable and reliable products, supported with excellent customer service.
The Future
Tiny Kitchens in partnership with the leading manufactures aims to be the most innovative and the overall preferred supplier of mini kitchen solutions in the UK.
We are preferred suppliers to Spacesaver Tiny Kitchens Kitchens are regularly selected by schools for use as tea stations in staff rooms, student accommodation, apartments, bedsits, holiday lodges, hotels, in offices, warehouses, shops, car showrooms, private landlords, local authority accommodation and for domestic environments\' needing a compact kitchen and also pubs, hotels, caterers, retailers, leisure parks, restaurants, night clubs, breweries and sports clubs, pub groups, retail, catering, supermarket, pharmacies, medical centers, hospitals, shops, home and domestic users and many more.
We understand your business needs and can deliver what you want - quality mini kitchens, water boilers and catering equipment that is value for money - with personal attention to detail.
Our tinykitchens.co.uk web site is extensive but not exhaustive; we are constantly reviewing the mini kitchens, commercila water boilers and catering products we supply backed up with catering spares to maintain the widest possible choice and lowest prices direct to you!
CALL US ON 01254 888198 AND SEE HOW MANY £££££S YOU CAN SAVE
Happy shopping! the Tiny Kitchens team.